Happy Canada Day to my Canadian readers! I'm so pleased to be co-hosting this month's Great Blog Train, a special monthly link party with a travel theme. This month, the Great Blog Train is stopping in my town: L'Ile Perrot, Quebec!
Scroll down to check out my spotlight feature of L'Ile Perrot, along with the Blog Train link-up (of course!) and a giveaway!
Flourish & Knot
To all our Canadian Travelers: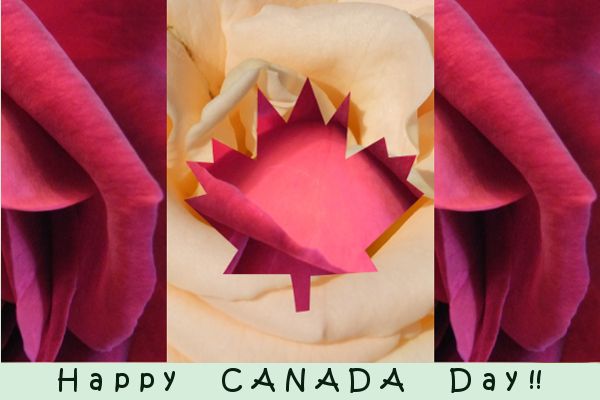 Canada is 148 years old today!
The Great Blog Train has 7 Engineers
plus a "Destination Co-host"!!
If you link up that means your blog will be seen on 8 different blogs!!!
Please meet our Destination Co-host:
This month we will be travelling to
L'Île Perrot
, QUEBEC!
Also, remember to visit the DINING CAR on one of the Engineer's blogs!
If you are interested in being a Co-host for the Great Blog Train then please click
HERE
and fill out the form (THANK YOU!!)

_________________________________
The Great Blog Train's Great Giveaway!!!
1 Lucky winner will win the following:

– 2 Handmade standard size pillow cases by Marci (The winner gets to choose the color)– 1 Designer Bag from Lisa – "Keep It Caddy by Thirty-One" – Island Damask Color (dimensions are 8″H X 13″W X 6.5″ D)
– 1 Thirty day Ad Space on Stone Cottage Adventures
– $10 Paypal Cash from Angie
________________________________________________________________________ 
Destination: L'Île-Perrot, Quebec
L'Ile Perrot is about 40 minutes west of downtown Montreal. It is a small island just between Ste-Anne-de-Bellevue and Vaudreuil. We are on the western end of beautiful Lac Saint-Louis (where my husband enjoys fishing).
We are nicknamed the "Presqu'ile" or the "almost island"… and for the record, we ARE actually an island!
I didn't know before writing this post, but our town logo's colours represent three important aspects of life on L'Ile Perrot: blue for the water that surrounds us, green for our strong eco-citizenship and agricultural tradition, and gold for the quality of life we enjoy. Pretty much spot-on!
There are four municipalities on the island: Ville de L'Ile Perrot, Notre-Dame-de-L'Ile-Perrot, Terrasse-Vaudreuil, and Pincourt. The population of the island is about 12 000, and it is a very bilingual community!
One of my favourite things about L'Ile Perrot is the Marché des Saveurs, a fantastic farmers' and artisans' market which happens weekly from May-October and then a few times during the off-season. It occurs every Wednesday and they often have live music as well!
I'm hoping to  get Erick out to the danse en plein air, a dance party in Parc René-Trottier every Tuesday evening in July! L'Ile Perrot organizes plenty of community events, and I really hope to attend more of them this year.
And of course we have plenty of beautiful local history to take in: the Parc Historique de la Pointe-du-Moulin features our gorgeous 17th-century windmill.
This park is an absolute delight at any season. There are always birds calling to each other, and the wind through the trees creates the most calming atmosphere imaginable. People are respectful – no dogs running wild or loud music. People come to run, to walk, to converse, and just to take in the scenery. I can't imagine living anywhere more perfect.
A bit of family history for you: my paternal grandmother's family was involved in the building and running of the mill and the stunning Église Sainte-Jeanne de Chantal. My family originally settled on the island in the 1600s, so practically every monument or historic site has a D'Aoust on there somewhere!
I didn't know, but there are a bunch of living history and cultural events happening at the church this summer. If you are visiting the Montreal area, or live nearby, they'd be worth checking out. You can learn some traditional Québecois dances, hear musical performances, and take a haunted tour!
Thanks to Angie from God's Growing Garden for inviting me to co-host and shine a spotlight on L'Ile Perrot. Happy Canada Day!
_______________________________
Powered by Linky Tools
Click here to enter your link and view this Linky Tools list…
After the Great Blog Train has arrived to it's destination we will be featuring 3 boxcars with the most "clicks".  By linking up you agree to allow us to promote your blog through Twitter, Google+ & Pinterest
Sign up to receive emails about The Great Blog Train

*****
Here's where I link up each week:
Mondays: Blogger Brags, Merry Monday, Monday Funday, Inspire Me Monday, Show & Tell, Lou Lou Girls
Tuesdays: Tell 'em Tuesday, Two Uses Tuesday, Together on Tuesdays, Tutorials & Tips, Tuesdays with a Twist, Hit Me with Your Best Shot, Tickle My Tastebuds, Treasure Box Tuesday
Wednesdays: Pin Worthy Wednesdays, Work it Wednesday, Wow Us Wednesday, Wake Up Wednesday, Wordless Wednesday, Whimsy Wednesday
Thursdays: Thrifty Thursday, Think and Make Thursday, Handmade Hangout, Weekend Re-Treat, Favourite Things, Artsy Fartsy Link Party, What to Do Weekends, Friday Features (Thursday)
Friday: Fiesta Friday, Feathered Nest, Frugal Friday, Link Party Palooza
Saturday: Share it One More Time
Sunday: Nifty Thrifty Sunday, Silver Pennies, Sundays at Home, That DIY Party, Frugal Crafty Blog Hop, Share the Wealth Sunday
Monthly/Recurring: Great Blog Train, Sunday Brunch