"O Tannenbaum, o tannenbaum…" How truly lovely are the branches of this year's Christmas tree! (If I do say so myself.) Putting up our Christmas tree is always the Main Event (capitalization entirely intended!) of our holiday decorating, and there's nothing I like better about getting ready for this season. I take such pleasure in decorating our tree beautifully each year, so I am thrilled to be joining my blog friends to bring you an entire week's worth of gorgeous tree eye-candy as part of the My Home Style hop. Our host, Stephanie of Casa Watkins Living, has done a great job organizing everything: make sure to stop by her blog to see her lovely tree!
If you are joining me here at Flourish & Knot for the first time: welcome! Thank you so much for stopping by. I'd love for you stay a while and enjoy some of my other holiday posts, including yesterday's big Christmas home tour.
This year's tree has many of the same elements as last year's, but I made a few small changes here and there for variety. I just love the way my elegant, vintage, whimsical Christmas tree turned out! Let me take you on a tour…
I'll let the photos do most of the talking, and simply interject to explain my choice of home style words: elegant, vintage, and whimsical.
This post contains affiliate links. When you click the link and make a purchase, I will receive a small commission (at no extra cost to you). 
I love my tree to feel classic and elegant. Shimmering glass ornaments, beaded garlands that catch the light, and simple white lights are staples. This year I added some organza bows for a little extra shine. The bows are really easy to make with wired ribbon like this or this.
Many (if not most) of the ornaments we put on our tree are vintage and antique. Some are family heirlooms, and others I've collected on our travels or at flea markets. My favourites are these antique balls from Poland.
I love to put some unexpected and whimsical ornaments on the tree. This year's additions are these gorgeous glass birds from Austria. I've got a thing for birds (inherited from my grandmother), and my mom was kind enough to bring me back these beauties. You can find some real vintage clip-on bird ornaments on Etsy here and here and here.
A lot of the ornaments date from my childhood. My parents would always try to find me an ornament to fit my hobbies and passions. Many moons ago I had big ballet dreams. 🙂
Our star topper comes from Mexico. My husband's family is from Mexico City, so it is wonderful to have them represented on our tree.
So tell me: do you decorate your tree with a theme, colour scheme, "feel", or simply with ornaments you love? I guess I fall somewhere between those two last categories. I hope you'll take some time to hop around to see the other bloggers' gorgeous Christmas trees. There is truly something for every taste and style in this hop! The next stop on your tour is A Designer at Home. Enjoy and Merry Christmas!
↓Don't forget to pin this post for later! ↓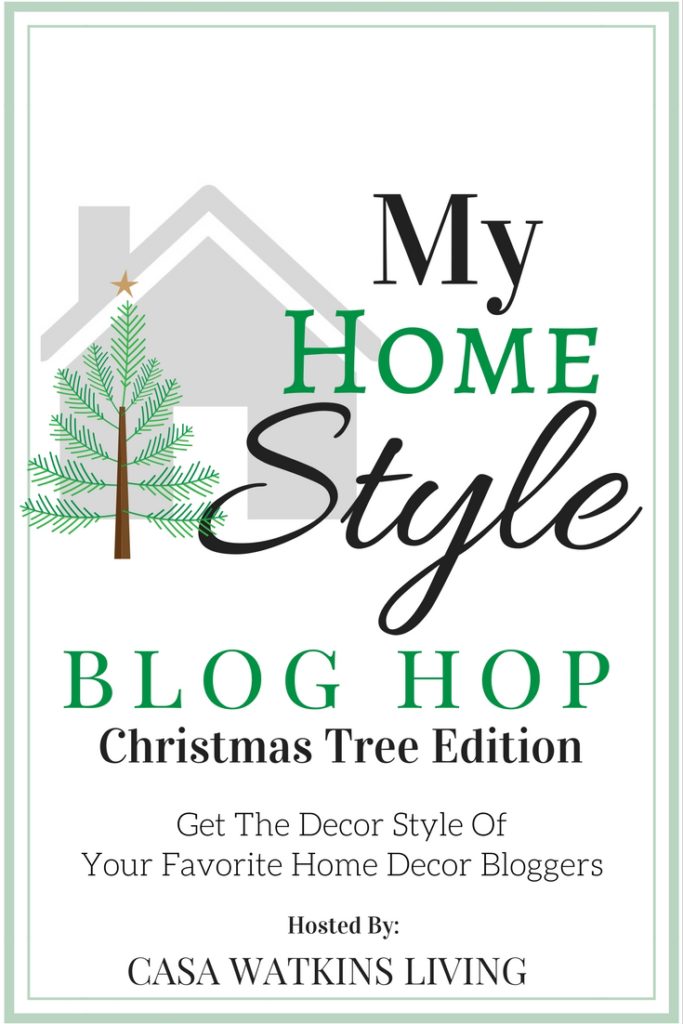 Monday
Tuesday
Wednesday
Thursday
Friday